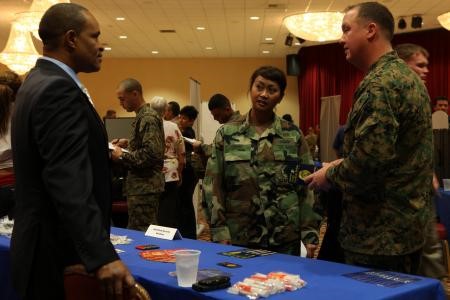 Veterans Resource and Hiring Fair
(WASHINGTON, D.C.) Concerned Black Men National is hosting its inaugural Veterans Resource and Hiring Fair on Friday May 16, 2014 at the Gallaudet Kellogg Conference Center Hotel at 800 Florida Avenue, NE, Washington 20002. The Fair will be held from 9:00 A.M. to 4:00 P.M. through CBM National's Homeless Veterans Reintegration Project (HVRP) in conjunction with other community and veteran partner organizations.  

The Veterans Resource and Hiring Fair will highlight available resources and facilitate employment-related workshops. Sessions will be offered to enhance job-search skills and provide veterans with the opportunity to connect with various on-site community/faith-based organizations and government agencies. Breakfast and lunch will be provided at no cost to fair participants.  RSVP HERE.