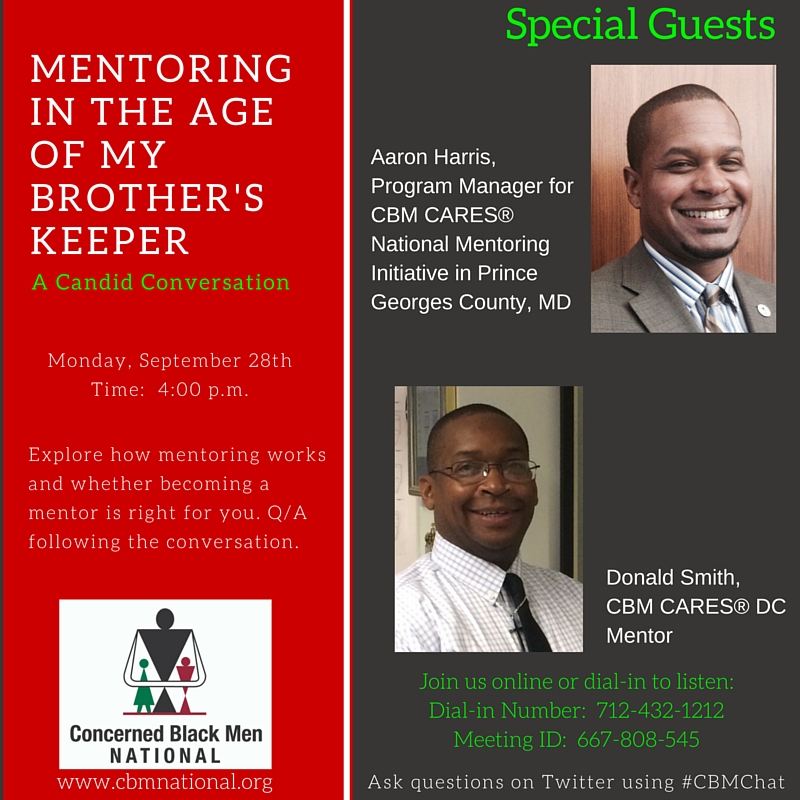 Mentoring in the Age of My Brother's Keeper
Join CBM National as we engage in our first #CBMChat discussion.  This month we are discussing mentoring boys of color in the age of My Brother's Keeper.  The president's new focus on mentoring and its impact on youth as well as a nationwide strategy of engagement around opening opportunities to boys and men of color.  We invite you to listen FREE online here or joining the call with the following dial-in instructions below:
Dial-in Number: 712-432-1212
Meeting ID: 667-808-545
You can ask questions on Twitter via hashtag #CBMChat or dial in directly at 202-650-5185.
CBM National opened its eleventh CBM CARES® National Mentoring Initiative site in Baltimore this past quarter.  It has continued a sustained effort to mentor boys and young men of color since its inception in 1975.  This discussion will be your opportunity to connect with professionals in the field of mentoring and a long-time mentor.  If you would like to become a CBM CARES® mentor we encourage you to complete an application and reach out to one of our mentoring professionals in your area.