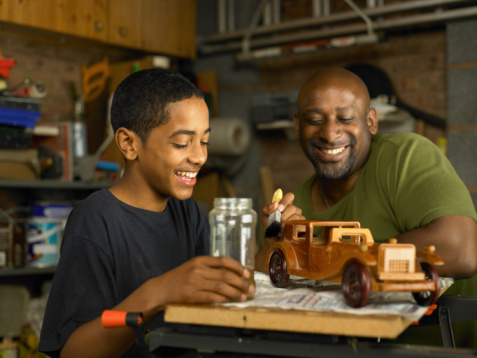 Five Ways to "Break the Ice" with Your Mentee
As promised, each day we'll be providing you with a mentoring resource from our five active CBM CARES National Mentoring sites around the country. In this post, Program Manager Aaron Harris, who works in our Prince George's County, MD site, provides five tips on how to break the ice with your new mentee.
Top 5 Ways to "Break the Ice" with Your Mentee
1. Attend a Session with your Program Manager: This will ease some of the tension on both sides and will help cultivate your relationship with the mentee.
2. Find a Common Interest: By meeting with your mentee's Program Manager, you also can find out what extracurricular activities your mentee is active in.
3. Have a Clear Plan when Meeting your Mentee: Establishing a day or days of activities before meeting your mentee is a great way to create something for your mentee to look forward to. It also can be used as an effective motivational tool to keep him/her on the right track with their academic curriculum.
4. Listen More and Talk Less: Let the mentee define the relationship; you are there to assist, not to mold.
5. Be Consistent: Ninety percent of the job is just showing up. Once the mentee feels that you are dependable, your relationship with the mentee should only develop for the better.