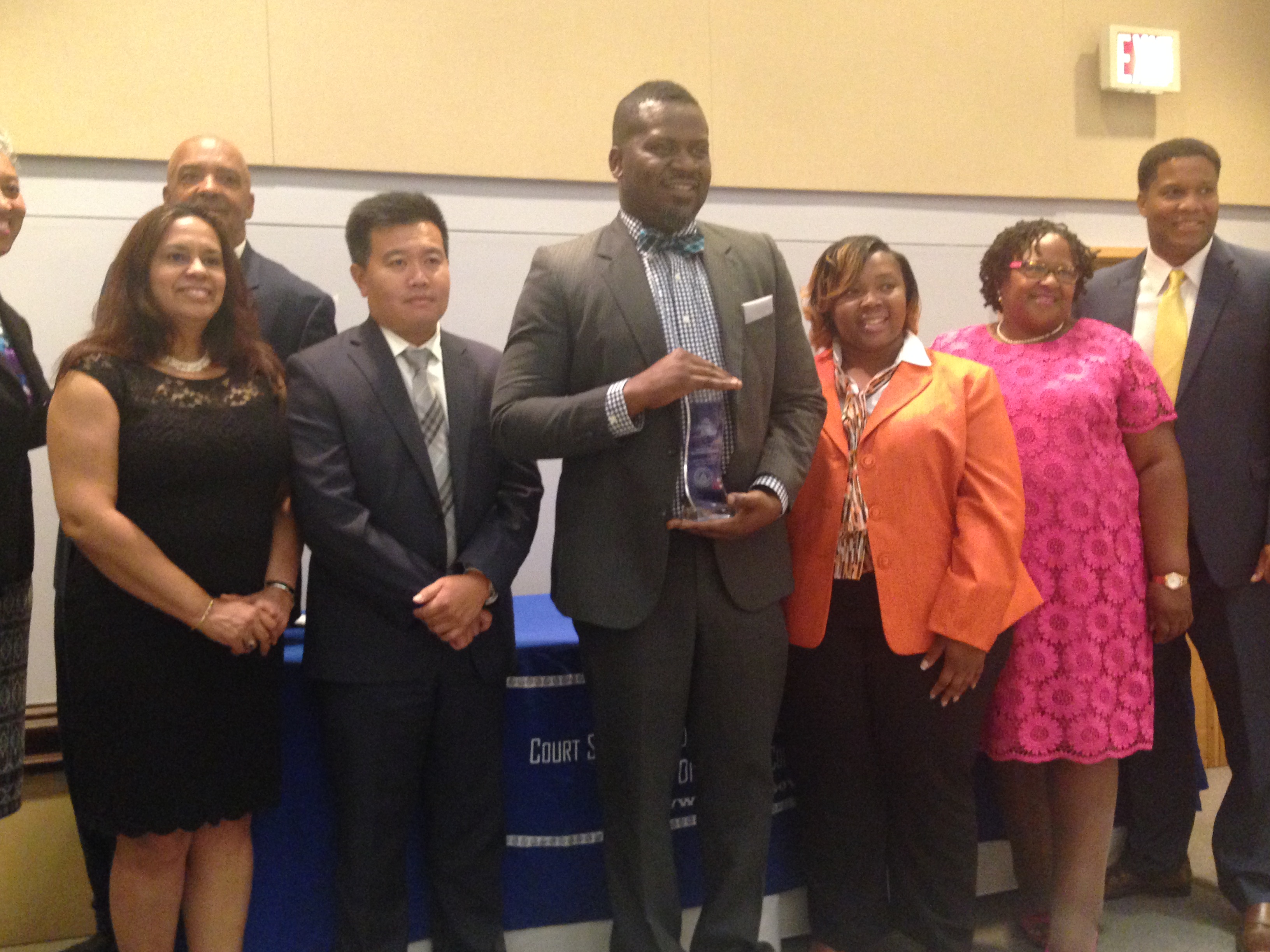 CSOSA Honors CBM Fatherhood Initiative for Reentry Work
Concerned Black Men National's Fatherhood Initiative was presented with an Advocacy Award by the Court Services and Offender Supervision Agency (CSOSA) for the District of Columbia.  The award was presented at the 13th Annual Citywide Community Justice Advisory Network Recognition Ceremony.  Nathaniel Goodwin, CBM National Fatherhood Case Manager/Facilitator accepted the award on behalf of the CBM Fatherhood Program.
"It's my sincere pleasure to support returning citizens through the CBM Fatherhood Program," Nathaniel Goodwin said. "Seeing families reconnect and grow with the right opportunities is gratifying.  It also helps me know that we can do this across the nation and turn around some of our most distressed communities."
Goodwin hosts a quarterly reentry resource webinar on behalf of CBM National which is broadcast to nine prisons across the district to connect returning residents to opportunities.  Among those opportunities are the CBM Fatherhood program which helps men reconnect with their children after prolonged absences or due to strained home life.
Concerned Black Men National's Fatherhood program has reconnected or improved the relationships of over 600 children with their fathers since its inception in 2006.  The program has also served over 1500 fathers in its 9 years in existence.  Participation in the program has quadrupled over that time because of the dedicated efforts of CBM Fatherhood staff like Goodwin and the leadership of CBM Parent and Family Services Director, Wayne Salter.  Salter is a Presidential Champion of Change awardee for his work in the field of Responsible Fatherhood.
"The CBM Fatherhood Webinars Mr. Goodwin hosts are a vital resource to successful reentry," said Division Director, Wayne Salter. "It's our goal to reconnect families with each other and opportunities in the Parent and Family Services Division."
The recognition ceremony was held at Gallaudet University Hotel Conference Center, where the Deputy Mayor of Economic Development for the District of Columbia gave remarks.  Also among the honorees were the Metropolitan Police Department Beat the Streets Program, New Macedonia Baptist Church, The Department of Employment Services Project Empowerment, Temple of Praise Church, and Hope House.  The night's theme was, "Public Safety through Workforce Development."
CBM National is grateful for the CSOSA honor; as it seeks to create real and meaningful pathways to opportunity for undeserved communities across the nation.  Whether Fatherhood Initiatives, Adult Education, youth mentoring or after school programs, CBM continues its mission with the help of generous donations, federal grants, and support from individuals of goodwill that believe in the power to uplift.