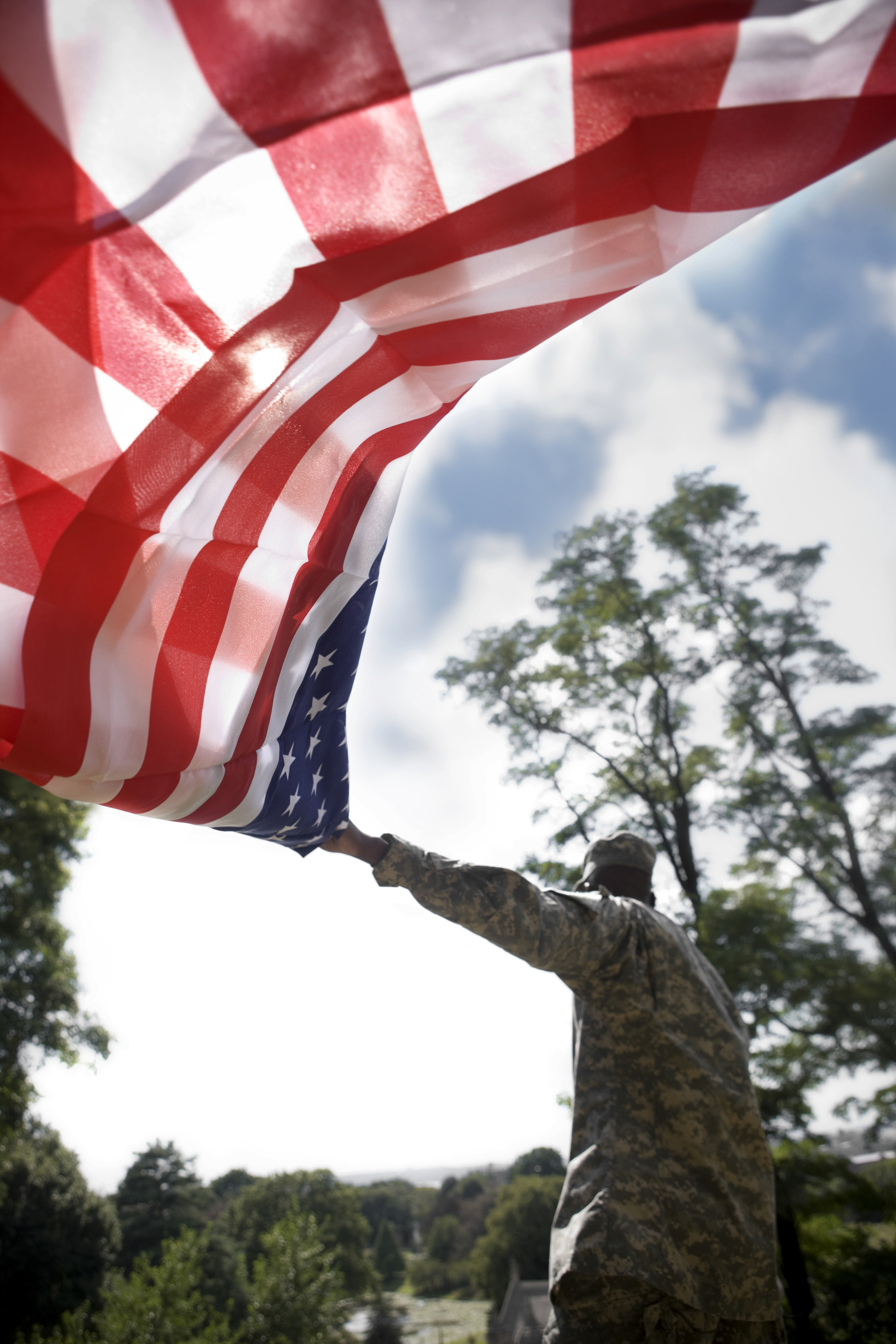 CBM PROFILE: Clincy Robinson, U.S. Veteran (UPDATE)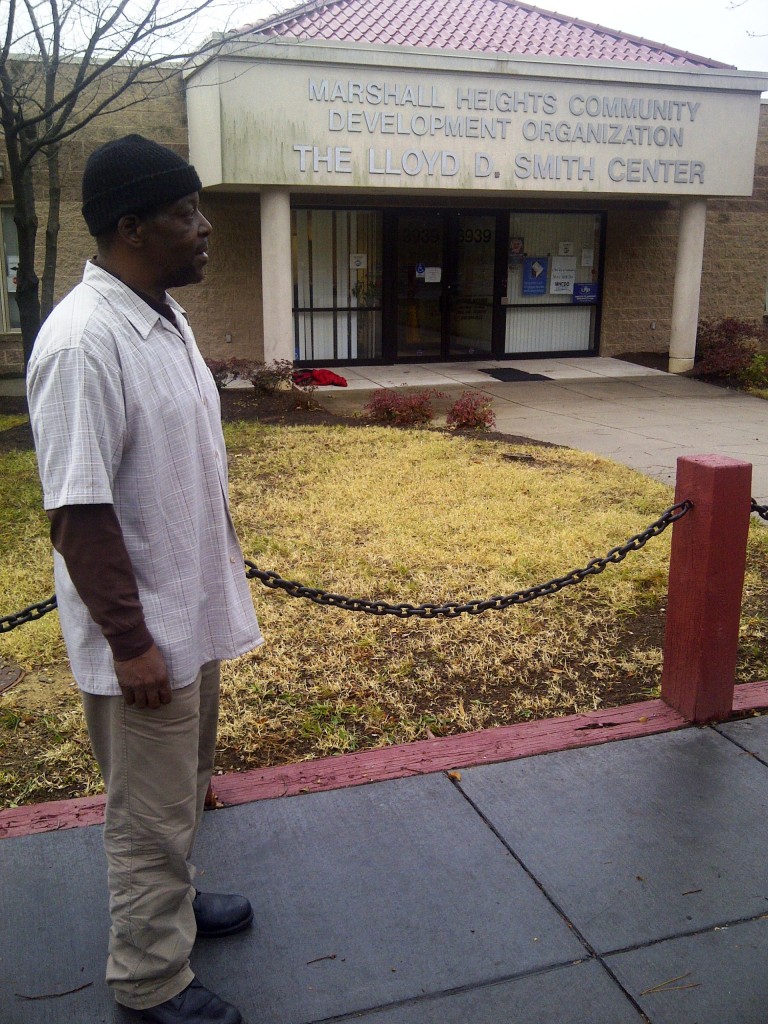 January 4, 2013
During our initial profile on Clincy Robinson, Hurricane Sandy had displaced this U.S. Veteran and sent him packing with $40 dollars to his name to Washington, DC. After reconnecting with a friend and getting referred to CBM National's Homeless Veterans Reintegration Program (HVRP), positive results are starting to take shape.
After returning to New York to obtain his personal documents, CBM staff were able to assist Mr. Robinson toward securing a position as an Escort Driver for the Veterans Administration (VA) Hospital in Washington, DC. In his new position, he is responsible for providing transportation for Veterans receiving services at VA clinics, medical centers and hospitals located in DC, Maryland and Virginia.  Mr. Robinson is currently enrolled in a Compensated Work Therapy Program (CWT), a 90-day probationary program, and required to work three days a week. He continues to access CBM National HVRP services two days a week for post employment life skills and financial literacy training.
The biggest challenge for Mr. Robinson continues to be housing.  He still lives in a homeless shelter, and each day copes with waiting in line for the limited shelter beds available in DC. He is also fighting to maintain his health as he is constantly exposed to the cold and flu symptoms of other shelter residents that are also facing the severe elements during these harsh winter months.  Finding housing Mr. Robinson says, "would reduce 80% of the stress he feels everyday." Regardless, he is in good spirits and his employment has helped tremendously lift the depression he felt about his circumstances.
Though Mr. Robinson still feels he has a long road ahead of him, now he can finally see the road. The CBM Homeless Veterans Reintegration Program will continue to offer him resources and the support he needs to successfully transition to self-sufficiency and full community integration.
For more information on CBM National's Homeless Veterans Program, head to our What We Do section on our website under Parent and Family Services.
__________________________________________________________________________
In the coming months CBM National will profile participants within our three service divisions. The purpose is to provide you with more insight into What We Do on a daily basis. We will be presenting a series of profiles to tell the stories of children, parents, families and individuals who are determined to improve their lives through our programs. The first installment of this series comes under our Parent and Family Service Division. This year CBM National was awarded a Homeless Veterans grant from the United States Department of Labor. This grant, the Homeless Veterans Reintegration Program (HVRP), will provide outreach, goal-oriented assessments, employment training services and housing assistance to military veterans in the District of Columbia. The CBM project, is designed to stabilize current and returning homeless veterans by addressing their short-term needs and challenges with employment and housing, while providing ancillary services to support community integration.
Mr. Clincy Robinson, is a U.S. Veteran enrolled in the CBM Homeless Veterans Reintegration Program (HVRP), this is his profile.
Born in Brooklyn, NY, Mr. Robinson had and continues to have the ability of working with his hands. "I was the type of person that liked to take things apart and put them back together." During his eight years of service, Mr. Robinson served as a U.S. Army Hospital Corpsman. His primary responsibilities were 1) assisting in prevention and treatment of disease and injuries; 2) caring for sick and injured; 3) administering immunization programs; and 4) rendering emergency medical treatment; 5) instructing Sailors and Marines in first aid, and a host of other medical related duties.  Mr. Robinson enrolled in and successfully completed an accelerated 10-month nursing program, earning a certification as a Licensed Practical Nurse (LPN).  In addition, utilizing his skills he attained during his military service, he also repaired computers part-time.
This may seem like your typical story, but Robinson has overcome some incredible obstacles. His natural mother passed of diabetes when he was only 6 months old, and he never knew his father. He was raised through the foster care system and briefly touching on stories of abuse during his adolescent years. As if that wasn't enough, Mr. Robinson has relocated to Washington, DC due to bring displaced by Hurricane Sandy's fatal and violent path that wreaked havoc in the New York Metropolitan area, "I took my last $40 dollars and came to DC." He heard of CBM National's HVRP program through a long-time friend and though he initially had doubts surrounding the effectiveness of the new program, he's glad he enrolled. "Common sense would say if you're in Washington and the Vets are in Washington, it's a good place to be," he continues, "I feel real positive about getting things going here." Thus far, Mr. Robinson has been working on his resume, transferring his paperwork from New York to DC and establishing residency. When asked what his dream job would be, he humbly says, "Network security, making sure a company's software is protected from potential hackers."
Mr. Robinson is confident that things are headed in the right direction. Stay tuned for updates on his progress and profiles from other participants in from our additional programs.
For more information on our Homeless Veterans Reintegration Program (HVRP), please contact our Marshall Heights Family Service Center at (202) 650-5672.