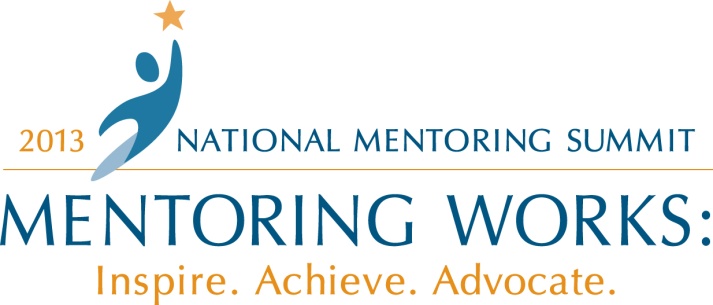 CBM National will present at the 2013 National Mentoring Summit!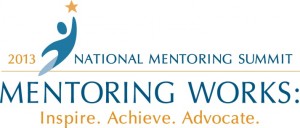 CBM National will be one of the many featured presenters in the third annual National Mentoring Summit to be held at The Mayflower Renaissance Hotel in Washington, D.C., January 24 and 25, 2013. The Summit will bring together more than 650 leading youth-serving organizations, along with government, civic, research and corporate leaders to evaluate best program models, examine new research, project future developments in the field and fundamentally ensure that more youth receive quality mentoring throughout America. The theme for this Summit is "Mentoring Works: Inspire. Achieve. Advocate." Bank of America, Viacom, BNY Mellon, Mustang Leadership, LLC and State Street are among the corporate sponsors of this exciting event.
The Summit will be convened by MENTOR and hosted by the Corporation for National and Community Service (CNCS), the U.S. Department of Justice – Office of Juvenile Justice and Delinquency Prevention (OJJDP), the Harvard School of Public Health and United Way Worldwide, along with nearly 20 partner organizations. The two-day conference will bring together America's foremost mentoring researchers, benefactors, policy makers and mentoring practitioners for workshops and information sharing.
The event also will provide the culminating moment for the 12th anniversary of National Mentoring Month, which is the national media campaign to raise awareness about mentoring produced by the Harvard School of Public Health, MENTOR and CNCS. Thousands of programs in all 50 states participate in National Mentoring Month events.
For more information on the summit click here!