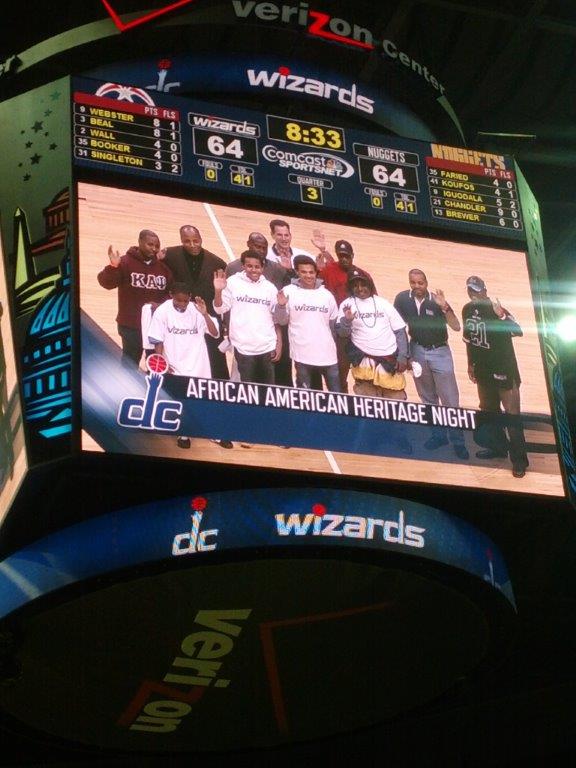 All In for African Amerian Heritage Night with the Wizards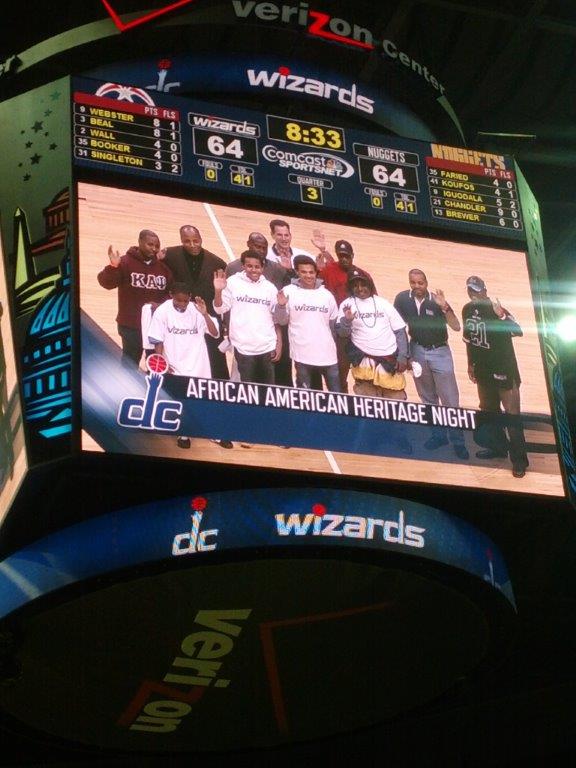 Mentors, mentees and program staff from CBM CARES® Washington, DC enjoyed a night of education and entertainment as guests of the Washington Wizards during African American Heritage Night at the Verizon Center on Feb. 22.
In honor of Black History Month and the African-American community, the evening's theme highlighted the importance of positive role modeling. Corporate partners and individual donors provided tickets to the event to predominately African-American athletic, school, mentoring and non-profit youth groups.
Before the game between the Wizards and the Denver Nuggets, the group attended a panel discussion on the history of African Americans in the NBA entitled Monumental Leaps: The Significance of African Americans in Basketball. The discussion focused on the past, present and future of African Americans in the NBA. The panel was moderated by Claude Johnson (Founder & CEO of Blackfives.com) and featured David Aldridge, Dr. Michael Eric Dyson and Wizards/Bullets Alumni Association member Bob Dandridge.
CBM CARES also received recognition during the game and an on-court photo session. CBM National was a corporate sponsor of the event.